International Conference on orthomolecular medicine
With 12 seminars to his credit, the SANMO already received 17 international guests who intend to organize on 24-25 January 2014 at the National Training Institute Ben Aknoun, a symposium that will have the presence the President of the IEuropean Institute of Antioxidants, Dr. Smail Meziani, and with the participation of international speakers: :
Pr Gilbert Henri CRUSSOL – Spain
Pr Thomas Edward LEVY – USA
Pr Atsuo YANAGISAWA – Japon
Pr George BIRKMAYER – Japan
Dr Heidi THOMASBERGER – Austria
Pr Hafida Merzouk of University of Tlemcen
Pr Mustapaha Oumouna of University of Médéa
Pr Chafika Mehdid of University of Alger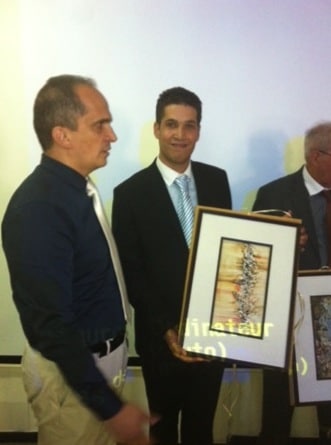 The radio interview Lorraine France blue, with the journalist Laurent Watrin, about the European Institute of Antioxidants.
Based on 10 years of experience, the launch of the IEA activities took place on September 2, 2013. Since those early days, the site ie-antioxydants.com was made available, revealing the brand image very dynamic and professional arguments of EIA…
The EIA was born under the best auguries for large industrial and many institutions already support.